Hello my lovies, I wanted to post this super easy and cute project at the biginning of the month, but.... anyways, here we go! 
You will need the following:
1 x Wool Wet Felted Heart 9CM
1 x Small piece of Wool Felt
Embroidery Floss
Embroidery Needle
Scissors 
Desappearing Ink Pen (optional)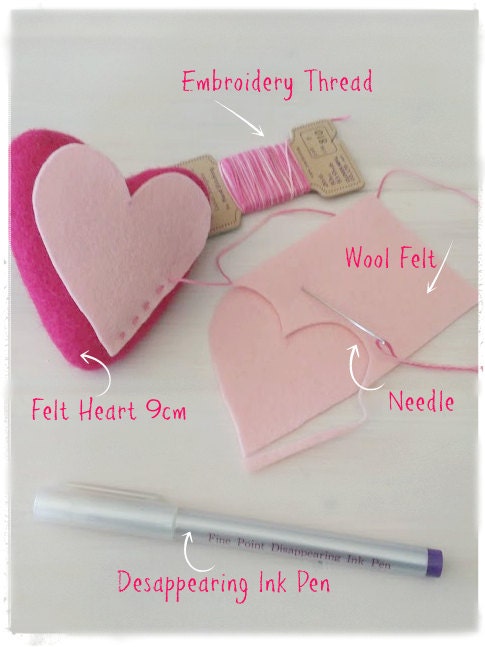 Using your Desappearing Ink Pen or any other pen or pencil, draw a heart onto the small piece of wool felt and cut the wool felt roughly around the heart shape. 
Front Part 
Thread your needle and using Running Stitch, stitch the wool felt heart onto the wool wet felted heart, see the image below. (If you do not have any wool felt piece you can stitch directly onto the wet felted heart!)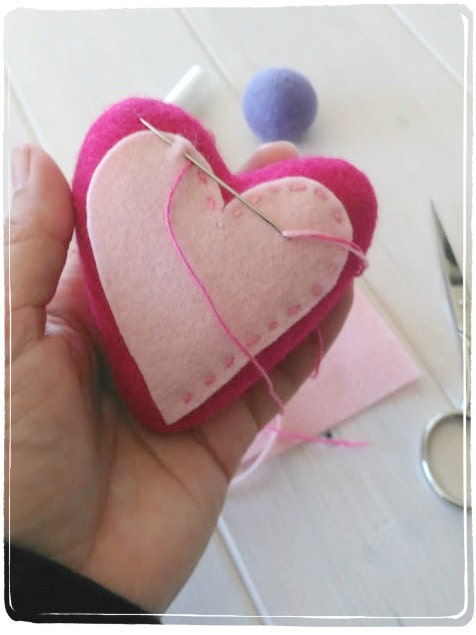 Back Part 
When you are done with the last stitch, you can just go throught the other side of the heart to stitch there as well.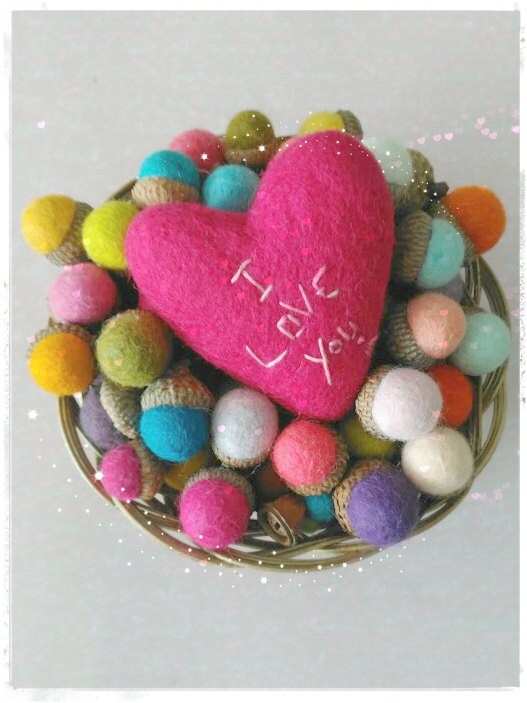 And there... you have a very unique gift for someone special ♥
You can find these lovely wet felted hearts in the shop! They come in 5 lovely colors Scarlet Red, Dusty Pink, Neon Pink, Fuchsia and Snow. There are 2 sizes available 6cm and 9cm! You can do so many things with these, add them to garlands, center pieces, house decor, flower arranchments, etc. 
https://craftywoolfelt.com/listing/508605667/wool-felt-hearts-large-wool-felt-hearts
Hope you enjoy making your own!! 
xoxox
Claudia