Hello my lovely Crafty people!!  As usual I am late for any Holiday post ... I am always kind of busy! 
I was looking for a Wreath all over the place and I have to say ... the very pretty ones are super expensive, and the not so pretty ones are just as expensive!!
I thought ... maybe I can find one at Michael's or Joann's to add things to it to make my own and same situacion... they are just too expensive and not so pretty!
So, I remember last year, I got a wreath for $5.99 at home depot... it was really simple and have some ugly thing on it but I purchased it anyways and took all the ugly things off and made my own Christmas Wreath using my Crafty Supplies.(see image below)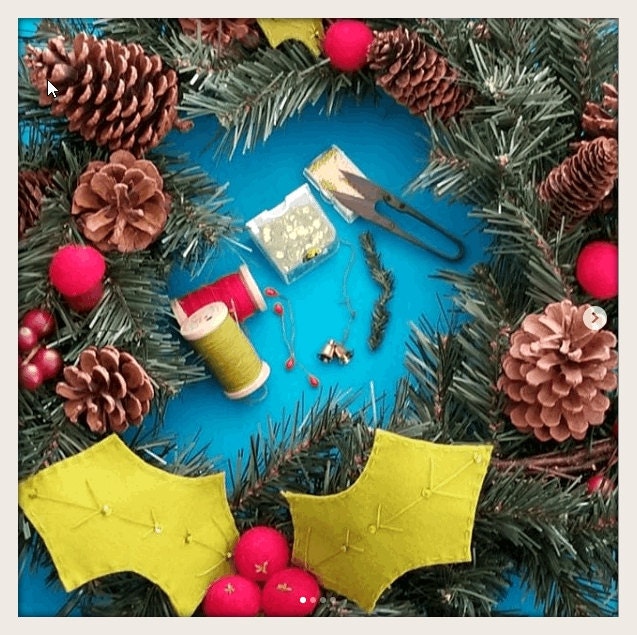 This year I though I wanted to make another Wreath for this Thanksgiving/Fall, but run into the same problem too expensive and ugly, so below is my list of the supplies for my Last Minute - DIY Holiday Wreath for Thanksgiving 2019! 
Supplies List: (Crafting time 35 min)
Wire Wreath from One Dollar Tree = $1.00 each
Holiday Decor from Target = $3.25 each
Burlap Ribbon from One Dollar Tree = $1.00 each 
Green Berries from One Dollar Treen = $1.00 each
Wool Felted Pumkins from Crafywoolfelt.com = $ 4.80 (4 pack)
2cm  Wool Felt balls from Crafywoolfelt.com = $ 4.10 (10 pack) 
1cm  Wool Felt balls from Crafywoolfelt.com = $3.50 (25 pack) 
In addition to the list above, you will need Hot Glue Gung and at least 1 long Glue Stick and a cute but sharp pair of scissors! 

Really, I made this one in 35 minutes! Ok, let's start... 
Start by wrapping the burlap ribbon around the wire Wreath, make sure the overlaps are uniform! Using your Hot Glue Gun, glue the end of it in the back and cover it with another piece of ribbon. 

Glue any kind of decor you find or have to one side or the other or to both!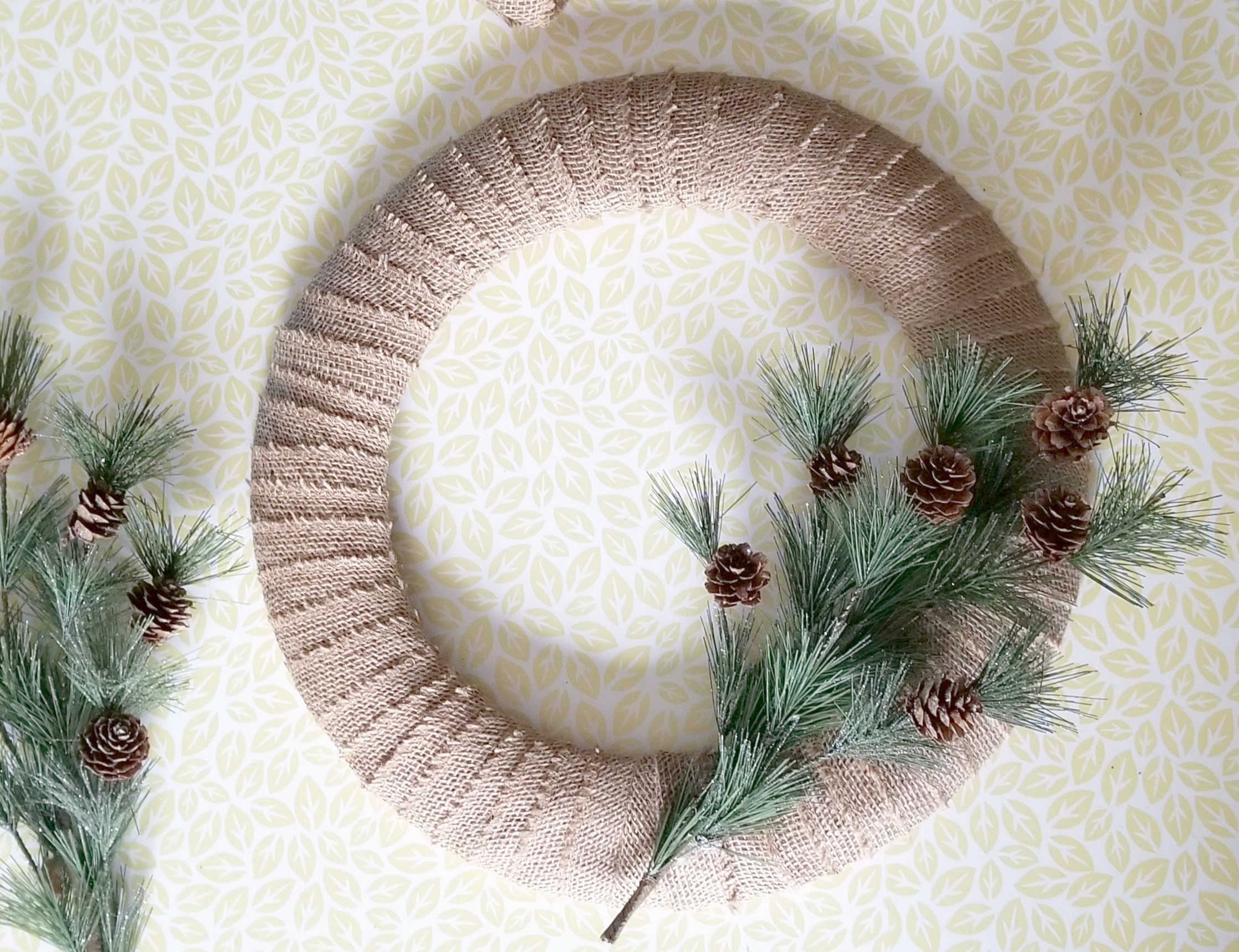 I have made a bow for the center, since I glued both pine branches to each side, also glued the felt balls, pumpkins, and the green little berries and added some tiny felt tassels I made with some scraps I found... really the sky is the limit, just make your own Holiday Wreath!!
Tadaa!! Super easy to make and under $20, YES PLEASE!!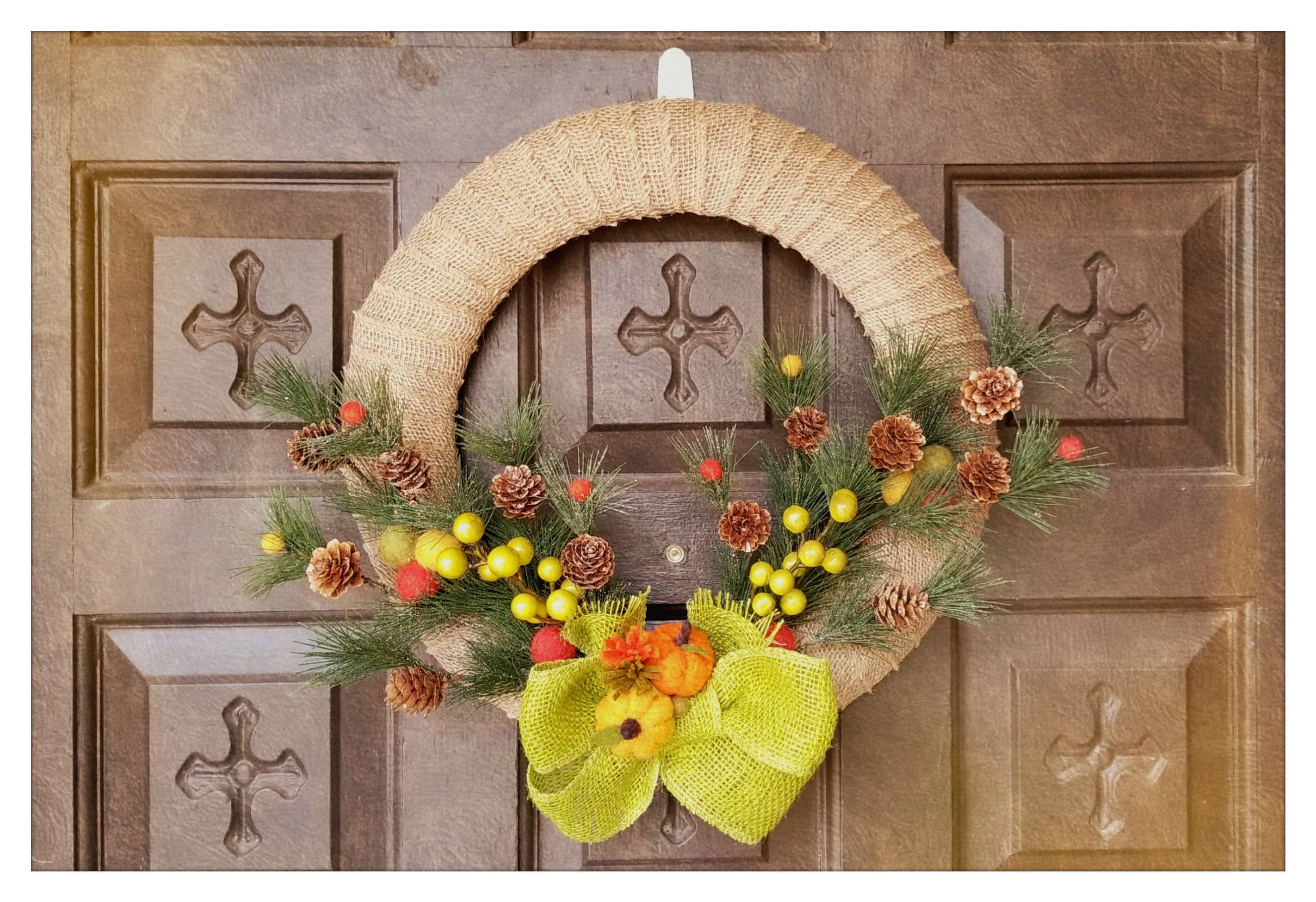 I really hope you enjoyed reading the blog post and give this easy DIY craft a try!!  
All ideas and designs in this post are 100% my own for Crafty Wool Felt!  
Happy Crafting! 
And from them bottom of my Crafty Heart, thank YOU so much for visitng my blog and for . 
xoxoxoxo
Cluadia