Hello Crafty World! 
On my last trip to Germany, I made a bunch of these coasters to give as suvenirs and everybody loved them!! 
Many of you asked me for tips on how to best make them, and therefore I decided to post a DIY Picture Tutorial Felt Ball Coaster. 
BUY: DIY - Felt Ball Coaster Kit in my shop
These are super easy to make, and here is what you need:
- Felt Balls - You will need at least 100 felt balls. 
- Hot Glue Gun
- Glue Sticks (a lot of these)
- Thread and Needle (for the watermelon design)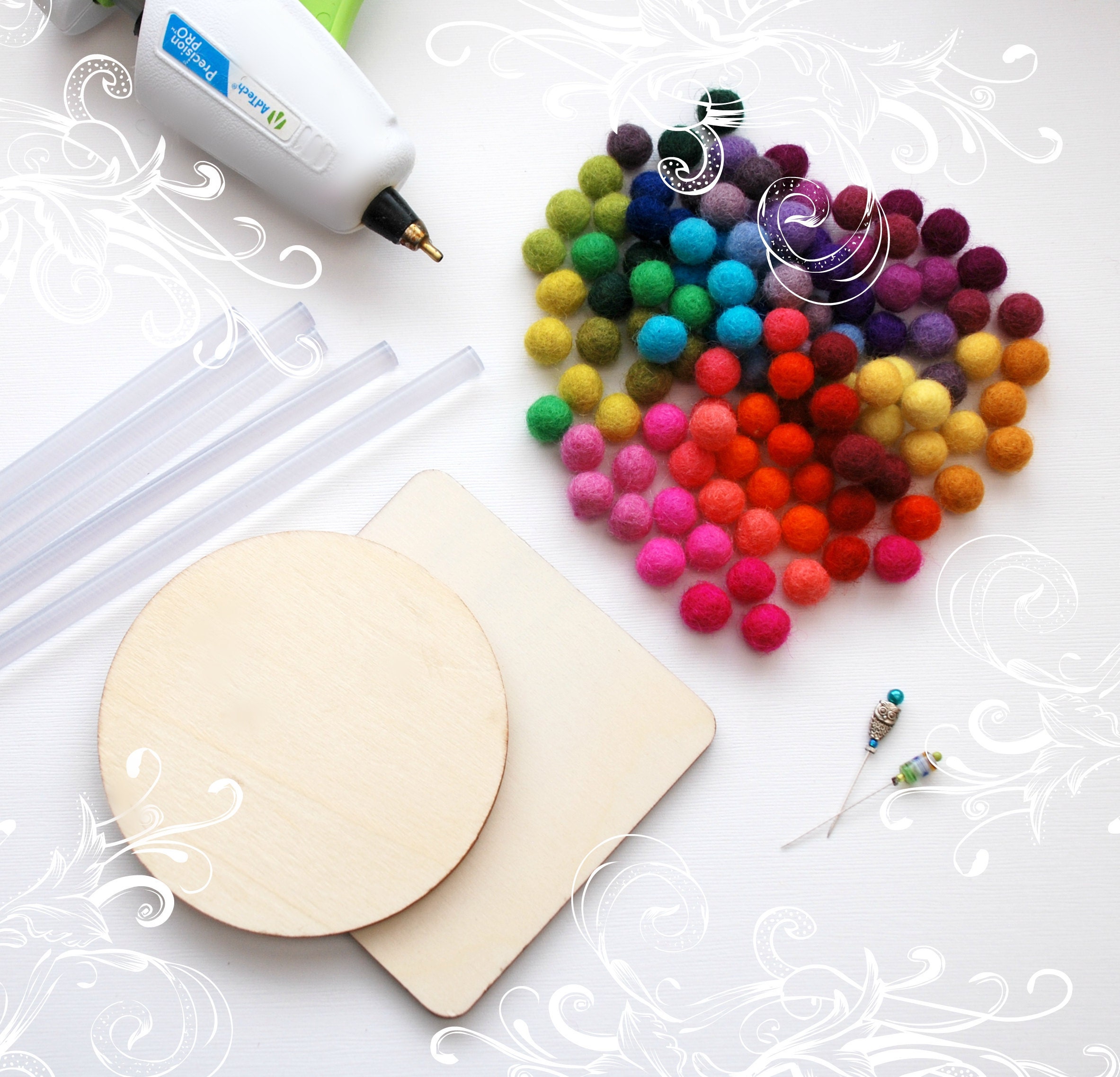 For the coasters you can use Cork, Plywood, MDF-board or Card-board. Any of these will work with the hot glue! (I have used them all).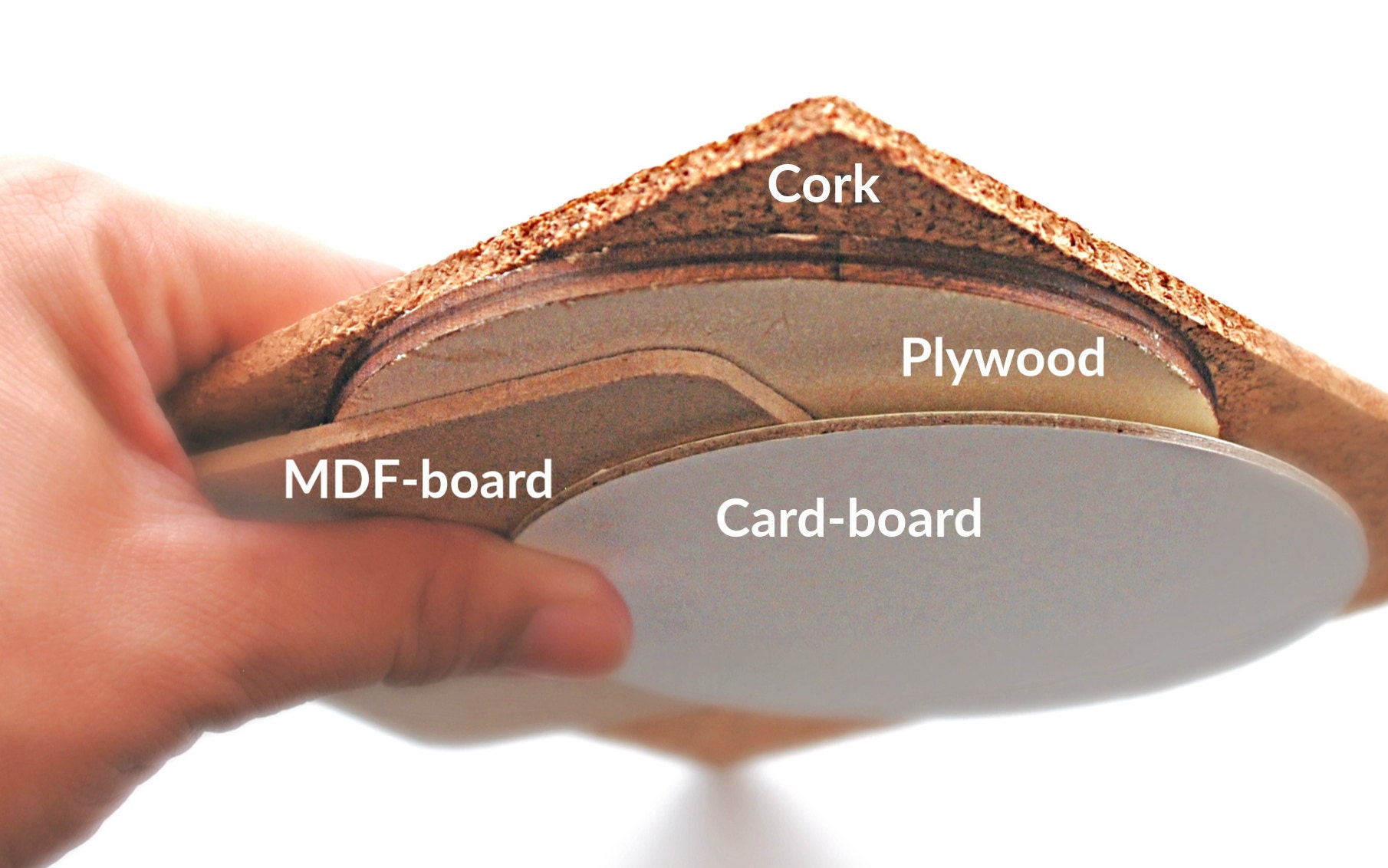 Let's make these ... 
Start gluing/placing the felt balls in the outter side of the coaster, make sure you press hard and clean edges to remove exessive glue. Once you have gone around once, continued gluing the felt balls in the next row and so on until you get to the center of the coaster. (it is super easy, it takes about 20 minutes per coaster).

Give these a try, as I said ... super easy to make and very special to gift ♥. You will need about 100 felt balls, depending how tight you place them! I've used only 90 or 95 in some round ones, and exactly 100 for the square ones. I also made a Pot Coaster, for this one, I used 1.5cm felt balls and a Cork base of about 6" x 6", this way you can make a complete set!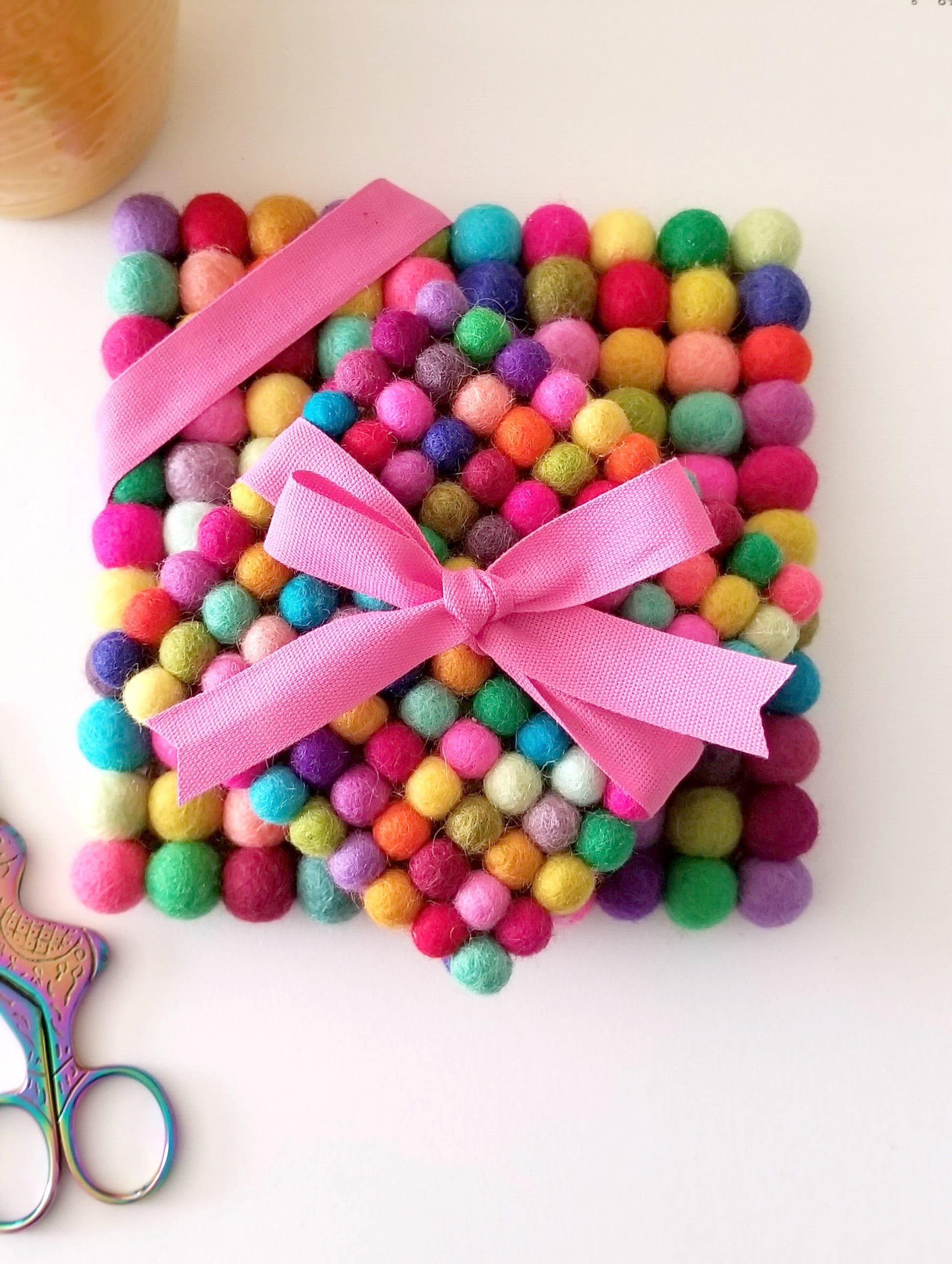 Made as many as you want, in Happy Colors or any color combination you may like! Make them Round or Square!

I hope you had fun reading this post and making lot's of coasters. If you also love the Alpaca-Llama Scissors, please don't hasitate to grab a pair... or two ♥.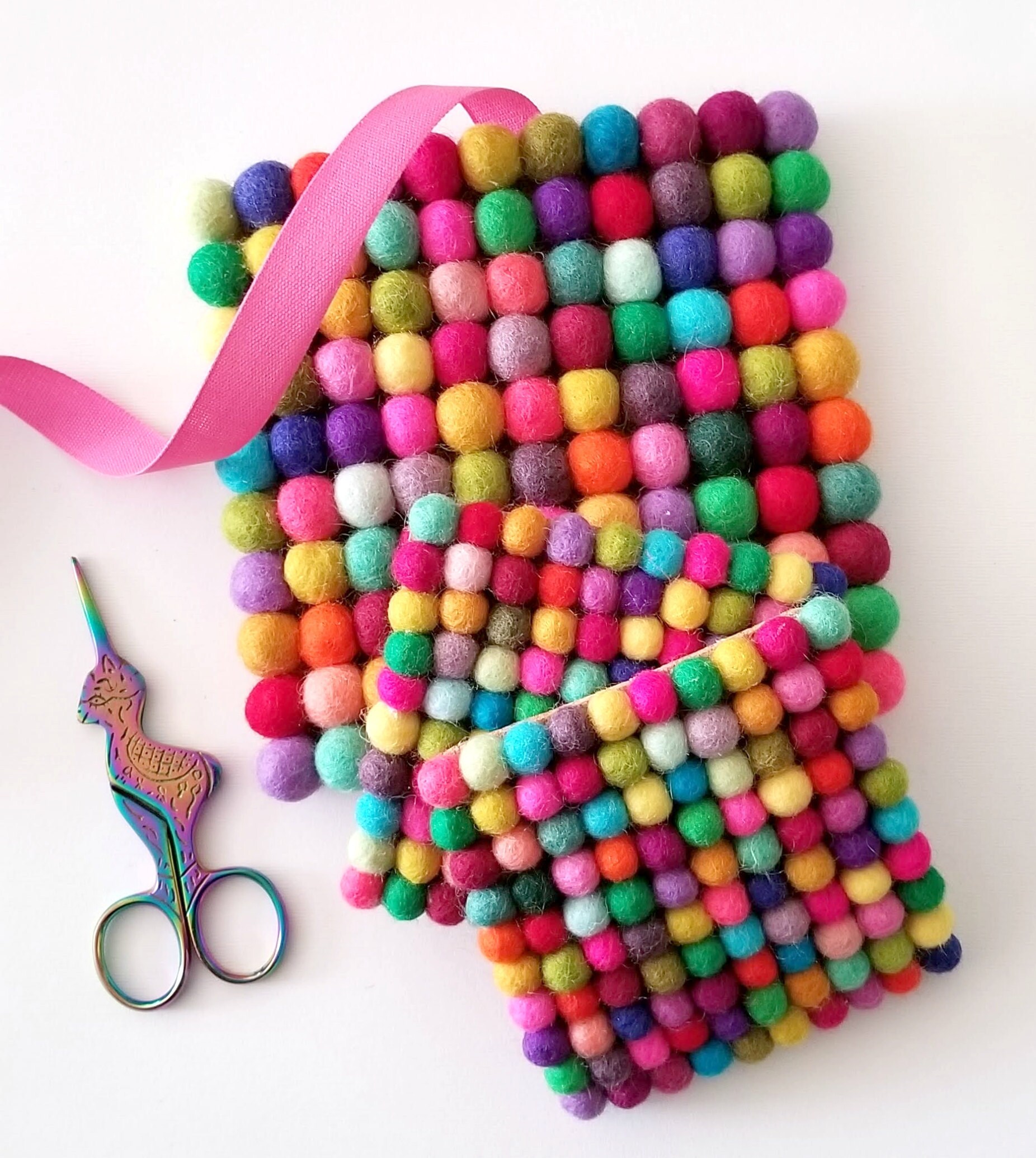 All ideas and designs in this post are 100% my own for Crafty Wool Felt!  
Happy Crafting! And from them bottom of my Crafty Heart, thank YOU so much for visitng my blog and for shopping Crafty ♥. 
xoxoxoxo
Cluadia