DIY#2 
Here is another last minute handmade touch to add to your gifts, if you happen to be a Felty Crafter!
All year long I saved these little spaghetti felt scraps to make little tags! You can really make them in any color combination and add them to your Christmas presents, gift bags, wine bottles, etc! 
Tis' the Season and therefore... I will make a bunch for my Christmas Presents! 
Here is what you need;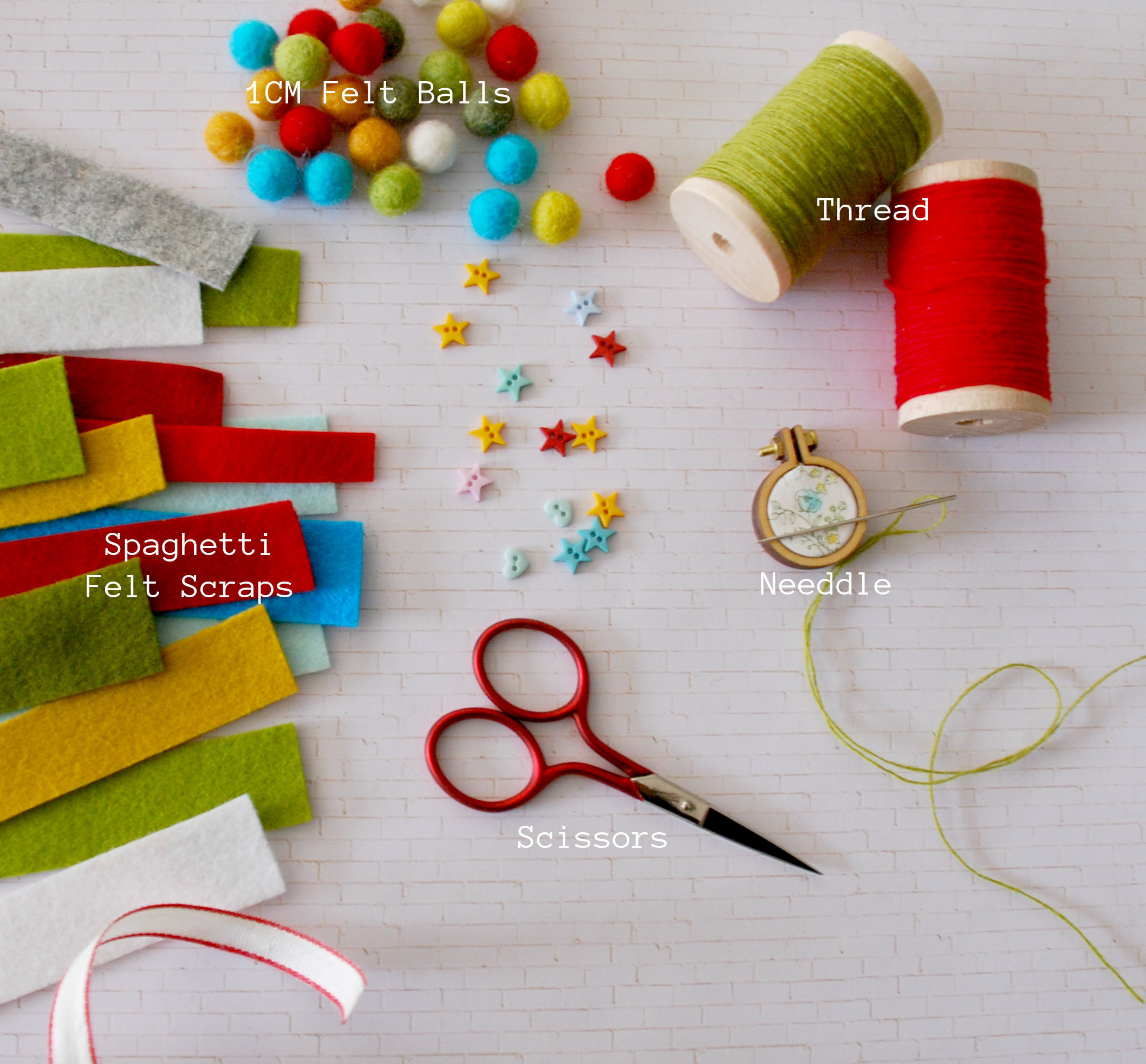 Spaghetti Felt Scraps: It does not matter how long or wide these are, even the thinnest or smallest ones will work!! I start by paring them and make them as uniform as possible but it is not really necessary to do that!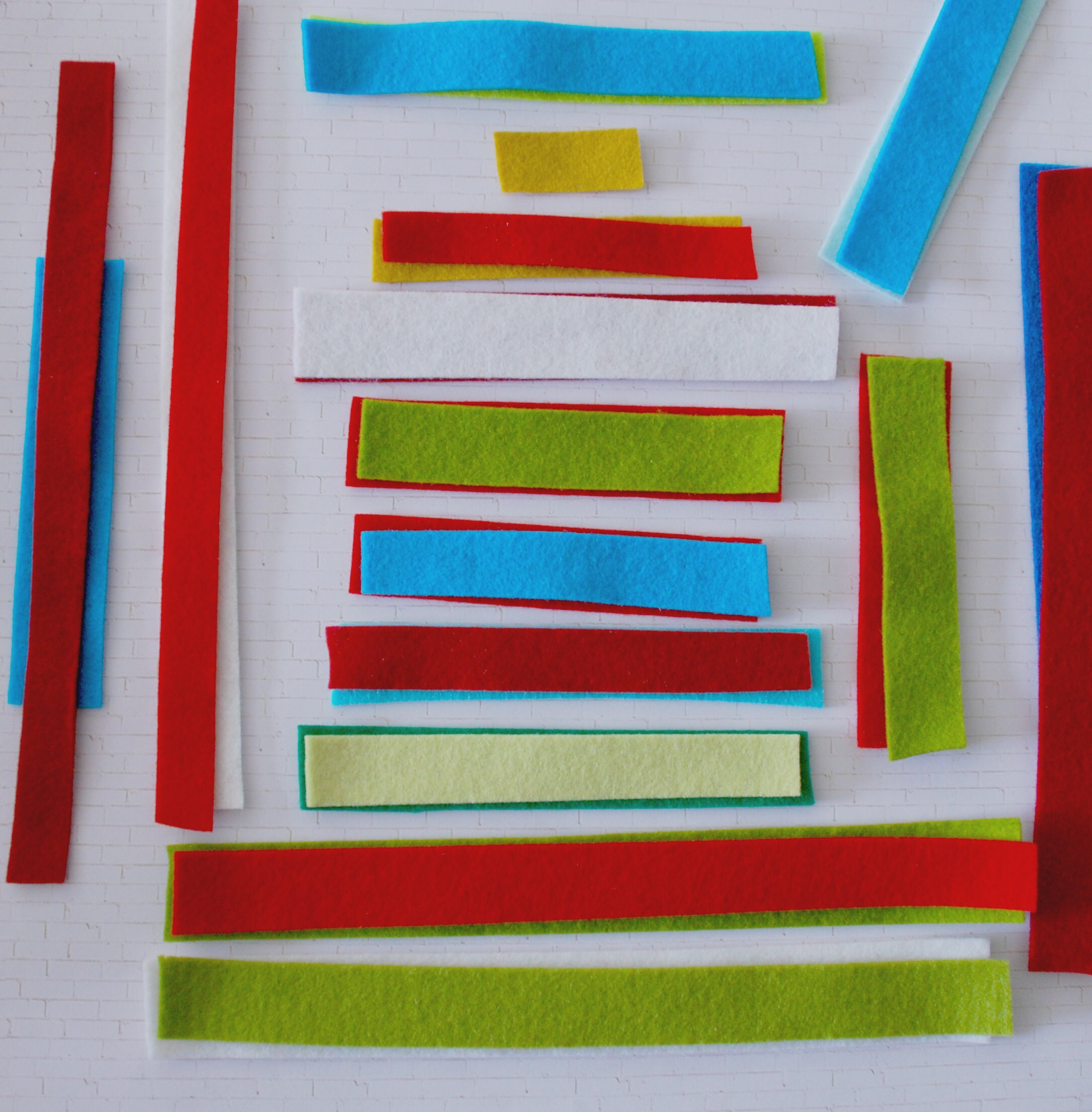 Now follow the steps below - believe me, these are soooo easy to make!! Use felt balls or any other kind of beads you have. If you do not have either... don't worry you can make the tags without them and they will still look super cute!
1. Thread your needle and prepare your felt stripes.
2. Fold the white felt stripe like an accordion with the red felt ball at the bottom and string them.
3. Make sure to leave some thread at the bottom (about 2")
4. Fold the red felt stripe like an accordion and string it on top of the white felt.
5. String the white felt ball.
6. Thread the needle back through the center of the white felt ball and bring it all the way to the bottom, but make sure to leave a loop of about 2" to hang the tag. 
7. Make a knot at the bottom and cut your thread!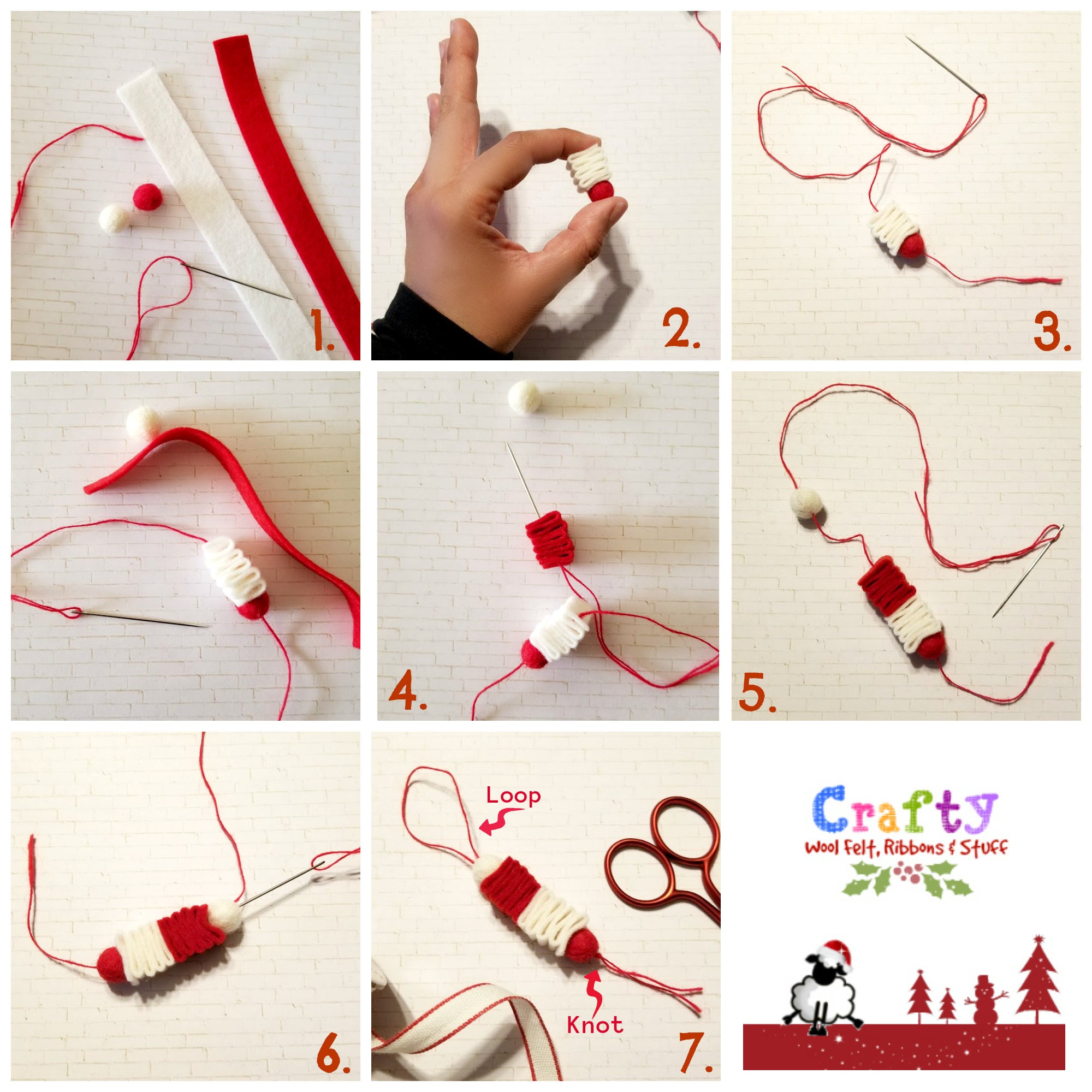 You can also make mini whreath, scrappy garland or use them as ornaments! 
I hope you give them a try and make lots of Scrappy Felty Tags this Season ♥. (recycle ;o))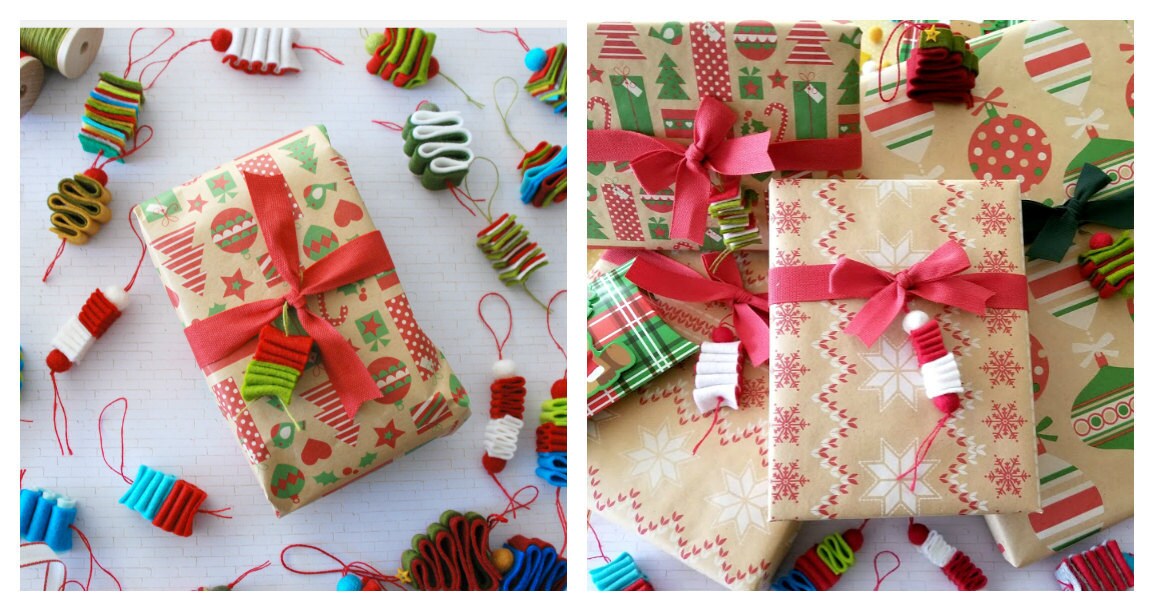 Happy Crafting! And again...  thank YOU so much for visitng my blog and for shopping Crafty ♥.
From the bottom of my Crafty Felty Heart!,
Claudia - ^-^ 
#gifttags #handmade #feltscraps #ornamets #tutorial #christmasblog #christmascrafts #craftywoolfelt #woolfelt #easycrafts #holidaycrafts #givehandmade